You are in the general part of the site. If you are a programmer and want to go to technical documentation - use the switch in the menu on the right.
The core of the system is based on a lightweight CodeIgniter 3 framework, which in turn is written in PHP. The external part is powered by HTML5 & CSS3 and Bootstrap 4 - so the created pages are not only beautiful but also fully responsive (suitable for all devices from smartphones, tablets and desktops).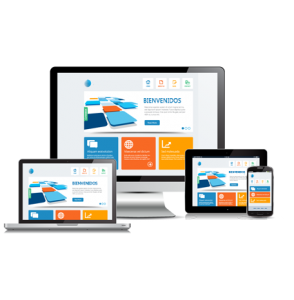 An authorized user with login credentials can access the admin panel so that he or she can freely edit the content of the site without specialized IT knowledge in a similar way to Microsoft Office Word!
With modules, you can add, remove, change any elements of a professional web page.
The application has a modular structure (HMVC), which allows for easier separation of individual functions and includes mines:
dashboard - the most important information about the site, notifications, number of visits, detailed information about the visitors and parameters of the system work,
user - manage user accounts,
menu - allows you to define different sets of links and their contents,
page - the most important module of CMS,
comment,
partial - repetitive fragments of text within a page that can be used in any location,
galleries - creating wonderful photo visualizations and assigning them to individual pages,
files - like on top, with the fact that it is the creation of a gallery of files to download by users,
html template - allows you to save predefined ready page templates,
codes - option for advanced users, allowing embedding simple PHP code inside the page,
logs- every move on the page is saved to the database, as an administrator you have the ability to check them,
ban - You can set up automatic blocking of unwanted visitors or manually lock,
theme - Altego has a skins system that makes each page look completely different,
plugin - these are plugins that extend basic functionality,
manager - simple manager to manage some files on the page,
language - the system is prepared in such a way that it is possible to internationalize the page (default is Polish and English).
All modules have a common denominator, an option module that allows the user to set the operating parameters via the visual interface.
In addition, Altego has many background functionality. This makes the website optimized for performance and SEO (helping to position your site in Google's search results).
Gallery
System info
Latest version

BETA 3.0.1

Update

2017-06-09
Contact
Skip to dev docs
You are now in documentation for users. Press the button to skip.